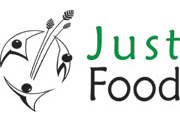 March 2018 Newsletter
---
Food News and Events in the Ottawa Region
Just Food News and Events
1. March 1 |The Great Big Crunch
2. March 12, 19, 29 | 10 Metre Diet – Backyard Food Production
3. March 13 | Permaculture Workshop
4. Starting March 21 | Red Barn Workshop Series
– March 21 | First Red Barn Potluck 
– March 21 | Potluck + Planning Your Garden to Save Good Quality Vegetable Seeds
– March 25 | Madawaska Forest Garden
– March 28 | Organic Certification Overview
5. March 26 | How to Start a Community Garden Workshop
6. April 29 | Celebrate 15 years with Just Food! 
7. March – April 2018   | Start-Up Food Processor Training in Ottawa
8. Food Distribution Options Enhanced at Ottawa Food Hub
9. Just Food Farm Solar Panel System and Shed Nomination
10. Ottawa Seed library – Gearing up for the 2018 Season! 
Other Community News and Events 
12. Feb – November | Ottawa Horticulture Society Workshops
13. March 13, 14 & 15 | Ottawa Farm Show 
14. March 21 | The Day Of Forests 
15. March 25 | Musical Fundraiser for the Kosher Food Bank
16. March – May | Urban Organic Gardening Seminars with COG 
17. April 9 | Organic Seed Production Course with COG 
18. July 14 – 15 | Eco Sphere Ottawa Expo/ Foire écosphère à Ottawa-Gatineau
19. Oct 1-2 | Championing Public Health Nutrition conference – Early Bird Registration
---
---
Just Food News and Events
1. March 1 | The Great Big Crunch
The Great Big Crunch is here. At 2:30 pm on March 1st, over 3500 students across Ottawa bit down on local fruits and veggies to encourage good food in schools.
Check out the Community Food Hub picking up apples and carrots to send to schools across Ottawa.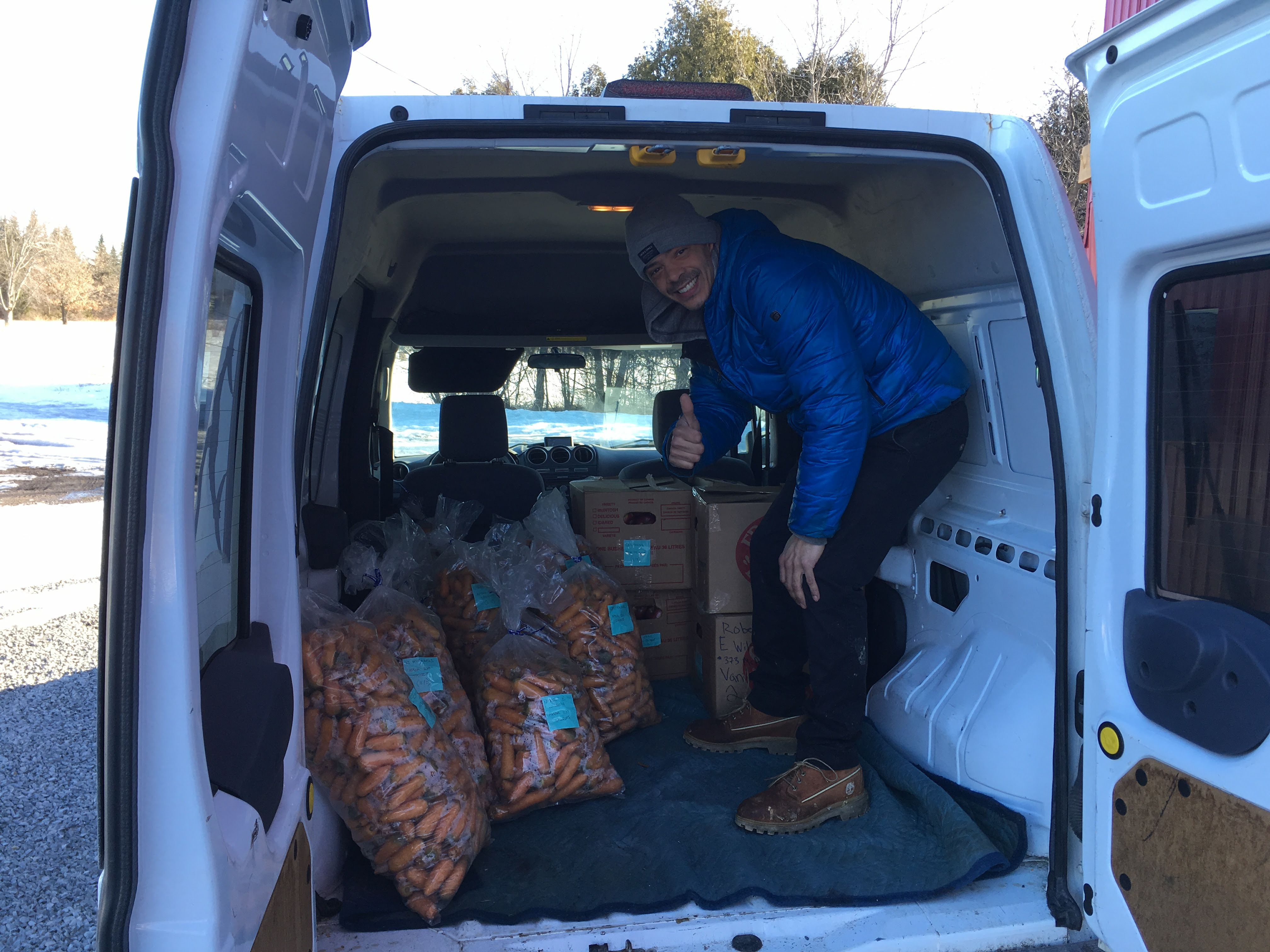 To learn more about the Great Big Crunch and good food programs in Ottawa schools visit http://ottawaschoolfood.ca/
2. March 12, 18, 19 | 10 Metre Diet – Backyard Food Production

3. March 13 | Permaculture Workshop
Facilitator: Bonita Ford
What can nature teach us about gardening? How can we (re)design our gardens to optimize resources, make less work for ourselves and be more ecologically friendly? In permaculture, we learn to "design like nature", drawing on simple principles from the natural world. These include: work with nature, start small and slow, emphasize multiple functions, create redundancy, promote beneficial relationships, use renewable resources, cycle resources, maximize diversity and edges, work with evolution, and be creative. Learn about permaculture principles and various ways to apply them in our gardens, as well as permaculture design examples in the garden. This session will include discussion and a small group exercise. Organized with the Community Gardening Network, at Just Food.
Registration appreciated but not required. Email to register at: natalia.snajdr@
ccochousing.org
Cost: Free
 4. Starting March 21 | Red Barn Workshop Series
Throughout 2018 Just Food will be hosting food and farm related events at the Just Food Farm in our new community event space, now called the Red Barn.  These activities will be held on Wednesday evenings and Sundays during the day, along with a monthly potluck. Below you will find what's on deck for the month of March, with more to come.
We will have speakers, films and books, if you're interested let us know.
March 21 | First Red Barn Potluck 
6:00 PM – 7:30 PM – Free
Come join Just Food at the first monthly potluck in the Red Barn! Celebrate the opening of our community space and connect with staff, volunteers, the Board of Just Food, and your community. Each month Just Food will host one community potluck, followed by a workshop, event, panel and more. Please label the ingredients in your dishes, in case of allergies.
March 21 |Planning Your Garden to Save Good Quality Vegetable Seeds – Presented by Kate Green
7:30 PM – 9:00 PM – Suggested donation: $5
After  our inaugural community potluck, attendees will be treated to a workshop on seed saving.  At this workshop attendees will learn the basics of how to properly plan a seed garden to ensure you have good quality vegetable seed.    Attendees will also be able to access seed through the Ottawa Seed Library at the workshop.  The Ottawa Seed Library allows members to borrow seed to plant in the spring with the intention of returning seed at the end of the season that will then be used by future participants.
March 25 | Madawaska Forest Garden  – $10
"Join Steven Martyn in his telling of a 35-year journey to the heart of agriculture. Steven has more than thirty years experience living co-creatively with the Earth, practicing traditional living skills of growing food, building and healing… He has given talks and run workshops internationally for more then twenty years and has taught at Algonquin college since 2000. In 2014 Megan and he started the Sacred Gardener Earth Wisdom School."
Steven's books, "The Story of the Madawaska Forest Garden" and "Sacred Gardening: Seeds for the Reemergence of Co-creative Agriculture" will be available for purchase.
March 28 | Organic Certification Overview – Presented by Delia Elkin – $30
Workshop: 7:00 PM – 9:30 PM
Delivered by Delia Elkin, an experienced inspector for many certification agencies in the region, the workshop will provide a clear overview of the Canadian Organic Standards, Permitted Substance Uses, and overall requirements farms need to have in place to achieve and maintain organic certification.  Please bring any specific questions you have about inputs, required documentation, etc. as these can all be answered.
This workshop is appropriate for all growers interested in what organic certification means—whether you are a new grower starting up, a conventional farmer considering a transition for all or part of your operation, or an established grower using organic practices.
 5. March 26 | How to Start a Community Garden Workshop
Learn how to start a community garden: from design, to finding land to budgeting, this presentation will help you plan a community garden in your neighbourhood. This is an eligibility requirement for the Community Garden Development Fund.
Cost: Free
 6. April 29 | Celebrate Just Food's 15th Anniversary!
7. March – April 2018 | Start-Up Food Processor Training in Ottawa
$195 + HST
Presented by OttawaKitchen.ca, Just Food and North House Foods in partnership with Agri-Food Management Institute (AMI) with guest expert chefs and food businesses
Introduction to food production and production equipment.
Introduction to the regulatory environment for successful food processing businesses.
Validation and testing of your food products.
Information to help turn your idea into a business plan.
Sessions:
March 24 – Production (Ottawa Kitchen) – 9-3:30
Understanding a Commercial Kitchen

Introduction to Commercial Food Grade Equipment at Ottawa Kitchen
Food facility safety protocols
Food Safety – what's expected in a kitchen
What is HACCP/ MSDS/GSFI and why is this important/ understanding recalls
Record-keeping requirements

Sourcing raw materials, costing
Understand shelf life/ HPP/ MAP/pH Levels/stabilizers
April 7 – Product Development (Ottawa Kitchen) 9-3:30
Understanding testing and scaling up processes

Small Test Batch
Product Review and Feedback
Retesting & Scaling Up

Food (Product) Costing
Introduction to manufacturing processes and how to build your own process
Managing your time and margins in the kitchen
April 14 – Marketing & Pricing (Just Food Farm) Full Day – 9-3:30
Product Design, Labeling and Packaging
Bulk Packing / Individual Packing/ Case Size
Packing Material for all products
Understanding & Developing Product Prices
Knowing your Market – Defining the market
Brand development – Emphasis on Social Media and Online Management
Classical Sales Theory, Pounding the Pavement
Growing and Managing a Client Base and Client Relationship Management

How to deal with Consumer Complaints & Returns
Client Payment and Terms
April 21 – Packaging/Distribution/ Co-Packing/ Brokerage (Just Food Farm) 9-3:30
Understanding and setting up a partnership
Understanding Retail environment
Distribution and Food Safety – Controlled Environment
Understanding launch processes
Next steps in your Food Business Development
For registration, contact moe@justfood.ca
For a poster of this event, visit justfood.ca/foodprocessing
 8. Food Distribution Options Enhanced at Ottawa Food Hub
Mountain Path and Just Food are pleased to announce the completion of a critical project.  Between January and October, 2017, we worked hard to accomplish two major achievements:
Designed traceability systems and required protocols to integrate new, full product traceability features into the existing HACCP compliant systems already in place at the shared hub facility and with certification to GFSI standard.  A mock recall test at completion of this project was achieved within 45 minutes.
Designed and implemented training across all Hub facility users, including businesses within the Ottawa Incubator Kitchen, focusing on topics of recall, communications, new traceability equipment, Food Safety and Quality Control, and Process Control.
This project was critical to ensure continued and enhanced retail options for Eastern Ontario regional product including grains, fruit and vegetables and processed items.  Of particular focus were new businesses incubating within the Ottawa Kitchen component and the growing Ottawa Food Hub, which is focused on increasing regional producers' access to retail stores and institutional purchasers.
This project was made possible through financial supports from the McConnell Foundation Regional Value Chain program, which strengthens the ability of regional supply chains to make healthy, sustainably produced food accessible to all people. This project was also funded in part through Growing Forward 2 (GF2), a federal-provincial-territorial initiative. The Agricultural Adaptation Council assists in the delivery of GF2 in Ontario.
For more information, please contact moe@justfood.ca
For more information on the Ottawa Kitchen, click here.
 9. Powering for Prosperity Award Nomination: Just Food Farm Solar Panel System and Shed
We are thankful to have been nominated for the 2018 Powering for Prosperity Awards for the completion of a 10kW solar panel shed that you can find on our property!
Staying true to the ambition for vibrant, just and sustainable food systems, Just Food, Bullfrog and Beau's Brewing Co. with other funders teamed up to build a 10kW Solar panel system and shed at the Just Food Farm.
This is an extension of a commitment to normalize and spread sustainable food and farming practices across the Ottawa region. However, this project goes beyond a solar shed and renewable energy demonstration; it will help influence the sustainable food movement by showing solar energy as an ingredient in sustainable and organic farming.
Just Food installed a 10kw solar PV system to lower operating costs and their carbon footprint while demonstrating the application of renewable energy as part of a sustainable farming hub.
Check out our two videos demonstrating the project and the impact local partnerships can have on creating spaces for education, green energy and community building. You can find our videos from Beau's Brewing Co. and Just Food's Associate Director, Phil Mount here!
https://www.youtube.com/watch?v=bnL6ed98iYE
https://drive.google.com/file/d/14RoGaGCd5QqlwaF9x-V8b8V4tzK7RFj2/view
Although we did not win the award, we are grateful for the opportunity to be recognized for green energy initiatives and their importance. Congratulations to all nominees, but especially organizations in Ottawa such as Alfred Solar Energy Project by Ottawa Renewable Energy Co-Op, and the victors Karen's Place Renewable Energy – Ottawa Salus on their deserved win.
We all benefit when cities come together to support renewable energy! Go Ottawa!
 10. Ottawa Seed library – Gearing up for the 2018 Season! 
The Ottawa Seed Library is gearing up for another great growing season! Seed saving takes time and energy all year, and we are always looking for individuals to help grow the library in a multitude of ways. From seed packing to saving, event organization and workshop delivery, we rely on volunteers, members and generous donations to make sure seeds are received, grown and distributed all over the Ottawa area.
Are you interested in starting a community garden or enhancing an existing garden?
If you are then you are a great candidate to apply for a grant through the Community Garden Development Fund!
Community gardens can take a variety of shapes, sizes and models.  Gardens that have large plots, small plots, or gardens that work primarily with kids, adults, newcomers to Canadas, and more are all possible projects for the Community Garden Development Fund.
Other Community News and Events

12. March – November | Ottawa Horticulture Society Workshops
From drystone walls to container gardening – check out some of these great gardening workshops offered throughout the year!
Click here for more information: http://ottawahort.org/events/

13. March 13, 14 & 15 | Ottawa Farm Show 
The Ottawa Valley Farm Show (OVFS) is Ontario's longest running agricultural trade show. From the beginning, it has been organized by farmers for farmers on a non-profit basis. Join them this year to check out their exhibitors and seed show!
Click here for more information: http://ottawafarmshow.com/history/

14. March 21 | The Day Of Forests 
March 21 is the International Day of Forests – will you celebrate? Let's make our cities greener, healthier, happier places to live!
Click here for more information: http://www.fao.org/international-day-of-forests/en/
Learn more about what's happening in Ottawa, and get involved in the Ottawa Food Forests
15. March 25 | Musical Fundraiser for the Kosher Food Bank
There will be a musical fundraiser for the Kosher Food Bank on Sunday March 25th at 3 PM.
It will include A Touch of Klez (klezmer band) and the choir Musica Ebraica.
The event will be held at the Soloway Jewish Community Center at 21 Nadolny Sachs Private (near Carling and Broadview).
The cost is a minimum $10 donation to the Kosher Foodbank. Please bring a piece of ID to show at the entrance.
16. March – May | Urban Organic Gardening Seminars with COG (local chapter)
Where: The Hintonburg Community Centre, 1064 Wellington St W, Ottawa
When: Saturday mornings – March 10th, April 14th, May 12th 9:30am-1:30pm. Seed Sale to follow at 1:30pm.
Topics include:
Growing Organic Vegetables, Herbs & Edible Flowers, Container, Small Space, and Labour Saving Urban Garden, Starting Seeds Indoors and Out, Soil, Compost, Garden Planning Workshop, Garden Diagnosis & Organic Garden Management of Pests & Diseases, Extending the Gardening Growing Season, & Winterizing, and Seed Saving.

17. April 9 | Organic Seed Production Course with COG 
Want to learn more about producing organic seeds? Want to learn about their commercial production, harvesting, quality, marketing, breeding and more? Want to build your own business following your own unique seed-farm business plan?
Click here for more information: http://www.cog.ca/our-services/seedproductioncourse/

18. July 14 – 15 | Eco Sphere Ottawa Expo/ Foire écosphère à Ottawa-Gatineau
Foire écosphère: environment et écohabitation: la première année à Ottawa-Gatineau
En collaboration avec la Ville de Gatineau et le Festival du Chanvre cherchent des exposants et conférenciers pour leur foire le 14-15 Juillet à Gatineau.
Pour plus d'information, visitez https://foireecosphere.org/
________
Ecosphere Canada: environment and green housing, is having their first Ottawa-Gatineau expo.
They are looking for speakers and facilitators for their event on July 14-15.
For more information, visit https://foireecosphere.org/en/
19. Oct 1-2 | Championing Public Health Nutrition conference – Early Bird Registration
Early Bird Registration is open for the Sixth Biennial Championing Public Health Nutrition conference in downtown Ottawa on October 1-2, 2018, at https://www.foodforlifereport.ca 
The conference will explore front-of-pack nutrition labelling, school food, the new Canada's Food Guide, the new national food policy for Canada, health-promoting consumption taxes, and much more.
---
If you received this monthly newsletter from someone else and would like to receive it directly, sign up here.  If you have a food or farm-related event or issue that you would like posted on this newsletter, send a request to info@justfood.ca.
Although all volunteers and community partners of Just Food want to ensure Ottawa has a vibrant, accessible, sustainable food system, we have many diverse perspectives on how to get there. Just Food welcomes this diversity and believes that it is through working collaboratively with different opinions that we will arrive at a healthy food system for all. Any information that Just Food sends can include information from different community members and community partners and does not necessarily reflect the opinions of Just Food.  If you ever have a question about any information listed here, please do not hesitate to e-mail info@justfood.ca or call 613-824-7771
---