Just Food is a grassroots, non-profit organization that includes staff, volunteers, community partners, members and funders.
All projects are community-based. We seek direction from our broad community partners. We solicit feedback through our project advisory/ steering committees and through the monthly newsletter. All members are invited to meet formally once a year and provide feedback into the work of Just Food. Overall direction comes from the Board, with staff input.
Just Food engages in food policy conversations at many levels. Just Food is a member of Food Secure Canada and Sustain Ontario. We also provide strategic and logistical support to the Ottawa Food Policy Council.
Just Food Vision, Mission, Mandate and Values
Board of Directors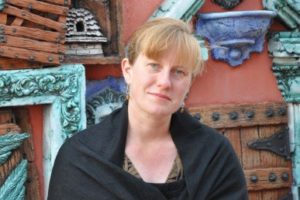 Chair
Dr. Patricia Ballamingie
Trish is an associate professor at Carleton University, cross-appointed in the Department of Geography & Environmental Studies and the Institute of Political Economy. Her research and advocacy interests relate directly to localizing food systems, urban agriculture, and sustainable community, and she is part of Nourishing Communities: Sustainable Local Food Systems Research Group (led by Alison Blay-Palmer, Wilfrid Laurier University). She also serves as Academic Co-lead of the Aligning Institutions for Community Impact Working Group of Community First: Impacts of Community Engagement (CFICE) – a SSHRC-funded Partnership Grant. She has professional experience in the public, private and non-profit sectors. Notably, she held the position of Senior Manager, Global Priorities, World Wildlife Fund (2003-2004), working on issues related to sustainable agriculture and pesticide reduction; worked as an environmental consultant for Environment Canada (1995-1998); and ran her own company, Terra Luna Eco-Care Products (1993-1995). Her skills include strategic planning, expertise in food policy, communications, advocacy and education. A longtime vegetable gardener, Trish recently moved from a downtown condo (where she attempted unsuccessfully to coax plants on a windy balcony) to a house (where she hopes to grow more successfully in raised garden beds). She makes regular trips to her family's farm in the Lanark Highlands. Trish has served as Chair since 2014, as Secretary from 2011-2014, and on three committees: NCC Liaison, Farm, and Fundraising and Communications.
Secretary
Jennifer Emmans
Jenny is an associate lawyer at Gowling Lafleur Henderson LLP in the Ottawa office.  She works in the Employment and Labour Law group.  Her area of practice and experience includes all aspects of employer-side issues from hiring through to terminations and everything in between, including contract and policy drafting and review, human rights and accommodation, health and safety, negotiating disputes and litigation.  Clients of the group include all sorts of organizations, including charities and not-for-profits, and Jenny has the opportunity to work on teams alongside of experts in tax, corporate law, and other specialities for these clients.  She also handles litigation files in other areas including insurance defence, unpaid accounts, and tort claims.  Prior to law school, Jenny pursued studies in anthropology and has taken courses related to cultural issues including food security.
Jenny has a longstanding passion for local and sustainable farming, local food, and the ethical treatment of animals.  She is an avid supporter of local food initiatives, and has been following Just Food's activities for a number of years.  She has volunteered for animal rights organizations (2013-present), including fostering for a local rescue group and assisting with draft by-law amendments.  She volunteers regularly for Pro Bono Law Ontario which provides legal assistance to qualifying individuals (2013-present), acts as the Associate Editor for the Gowlings Employment and Labour newsletter (2013-present), and often participates as an ad-hoc volunteer for various initiatives in the city.
Treasurer
Cynthia Gunn
Cynthia is a native of Vancouver, B. C. After spending more than a decade in Alberta's Rocky Mountains working in the tourism industry, and several years as a student in Ottawa, she settled in the Gatineau Hills of Quebec. After graduating with an MA in Human Geography from Carleton University, Cynthia spent two years as a research analyst for an environmental consulting firm.  For the past fifteen years she has been self-employed, taking on a variety of projects and work. For the Heritage Canada Foundation (HCF), the national voice for advocacy in built heritage preservation, Cynthia wrote three major research reports. She is currently the Quebec Farmers' Association food writer, exploring recipes as well as food and agriculture issues in a monthly column.  In 2013 she became involved in the Agriculture in the Classroom program, presenting a videoconference workshop, "Food and You", to elementary students across Quebec. Since 2000, she has run a small catering business, using local and organic ingredients whenever possible.
Donald Kerr
Don has held a few positions at the Canadian Food Inspection Agency over the past six years, focusing on such areas as seed policy and invasive plant species. This experience, coupled with his attendance at numerous food-related conferences, has helped him to develop a unique understanding of Canada's current production- and export-based food sector along with the growing deficiencies of our overall food system. Prior to that he completed his M.Sc. in Agriculture at the Nova Scotia Agricultural College in 2009, specializing in seed quality and organic grain production, and was actively involved in sustainability initiatives on campus, including the creation of the campus community garden. He's a longtime gardener, scaling up production when he grew and sold potted herb plants at farmers' markets for a few summers as "Don's Herbs". Back in 2001, he completed a permaculture design course, and continues to see permaculture and small-scale agroecological production practices as keys to creating a more resilient food system. His most developed abilities include problem solving, strategic planning, creativity, research and writing, understanding cause and effect, and relating to other people. Don takes great interest in monitoring developments that impact our food system, and understanding the various players and perspectives involved. His passion is to champion small farming practices, encourage people to recognize the value of healthy food, and promote sustainable food production and food security.
Scott Ross
Scott is the Director of Business Risk Management and Farm Policy for the Canadian Federation of Agriculture (CFA).  His work involves providing policy analysis, strategic advice, as well as industry and government relations for the CFA and its board of directors.  His work covers a wide range of agricultural issues, including risk management, labour, tax policy, and a broad focus on the viability of rural communities and Canadian farms, both large and small.  Scott recently completed a Masters of Applied Environmental Studies in Local Economic Development at the University of Waterloo, where his research focused on how civil society networks and local economic development officials can support the development of local food systems.  He has experience in the academic, private and non-profit sectors.  Notably, Scott researched and co-authored a research publication for the Economic Developers Council of Ontario entitled 'Taking Regional Action? Understanding networks in the local food, green energy, & creative sectors in Waterloo Region' (2011-2012), provided policy analysis for the Waterloo Region Food System Roundtable (2011-2012), and has sat on the editorial board for the Toronto Youth Food Policy Council (2014-present).
Marissa Bender
Marissa is a policy analyst with experience in science and innovation policy and small business financing policy.  Her food interests include food access, including urban and community gardening, local food production and distribution, healthy food, and food's role in culture and community.  In the past, Marissa served as Communications Director for the Grainery food co-op in Halifax, and was involved with student initiatives at university.  Marissa holds graduate degrees in chemistry and public administration and her skills include writing and analysis, planning and coordination, and gardening.  Marissa's favourite local foods include tomatoes, strawberries, and beef. Marissa served as Just Food's Treasurer from 2012-2014 and Secretary from 2014-2016.
Monica Chappell
Monica is an occasional French and Mathematics high school teacher with the OCDSB, giving some structure to an otherwise diverse array of field work with a focus on food and soil literacy for all ages. Monica worked as a Growing Up Organic facilitator and sits on the advisory committee, is an active Hidden Harvest neighbourhood leader and advisory committee member with a focus on finance and education, is an active distributor of food waste from local grocery stores to food agencies through Food Sharing Ottawa, and continues to work closely with Arc Acres during the growing season to support their holistic approach to food growing since completing a full-time internship in 2014.
Monica currently teaches organic master gardening courses through Canadian Organic Growers as a partnership with SOUL (the Society for Urban Organic Landcare) and Gaia College. She established a community partnership garden with Rideau High School and Wabano Community Centre for Health for the summer of 2016. Monica is also working her way through a diploma in organic landcare through a diverse array of water, soil, native plant, and indigenous microorganism courses through Soil Food Web and Gaia College. Having just left a position steering the first Poverty Challenge Ottawa, working with local organizations, the Education Foundation of Ottawa, and community members to highlight the array of challenges facing people living in poverty in our community, Monica understands and advocates for all areas of food from soil, to seed, to plant, to table, and back again – seeing food systems as a potential for establishing and sustaining healthy cycles and communities over finite input output systems – and aligning with core values of Just Food.
Jessica Goodfellow
Over the past 11 years, Jessica has worked in communications for national and international agricultural organizations. She recently served as Director of Communications with the Canadian Federation of Agriculture and has also worked as Project Coordinator for the National Food Strategy and Communications Officer with the International Federation of Agricultural Producers. Today, she's running her communications business – LEAP PROJECTS – and is enrolled in the Registered Holistic Nutritionist program at the Canadian School of Natural Nutrition. Whether it be promoting small-holder farmers' interest at the international level, advocating for farmers here in Canada, or through her education in holistic nutrition, she has been a strong believer in and advocate for farmers, food accessibility and sustainability. These varied experiences have given her knowledge and perspective on several sides of the agriculture and food scene, but most importantly, a passion to better our local food culture.
To contact the Just Food Board directly, please email: board@justfood.ca
Staff
Moe Garahan, Executive Director
Moe has been working on food and farming issues in Ottawa since 1995.  Focused on community development and community economic development approaches, she has facilitated the establishment of many ongoing community and regional food initiatives in Ottawa, (including Just Food) while supporting provincial and national food initiatives.  Since 2004, she has been the Executive Director of Just Food, working with teams to integrate food access and food localism within the mixed urban and rural settings of the Ottawa region.
 Phil Mount, Associate Director
Born and raised on a dairy farm in Ottawa, Phil pursued an interdisciplinary education that included law, sociology, silviculture, graphic design, farming, political economy, and web marketing. After doctoral studies which focused on the challenges involved with the transition to sustainable regional food systems, Phil has served for years as Associate Researcher at the Centre for Sustainable Food Systems, and Associate Editor at Canadian Food Studies. Phil is the principal investigator of Shared Opportunities on Institutional Lands (projectsoil.ca), exploring the intersections of food production, health and education. Phil now also toils in the fields of Just Food, as Associate Director, and on the board of Sustain Ontario, as well as on Flat Earth Farm, with his wife Denise.
Jordan Bouchard, Coordinator – Community Gardening Network Coordinator
Jordan has been working with Just Food as the Coordinator of the Community Gardening Network since 2014. His interests in agriculture and food localism are rooted in his upbringing on a farm in southern Saskatchewan. He grew up on home-grown food, and especially enjoys it when he sees others get their hands dirty and produce their own food. Since joining Just Food Jordan has discovered a passion for saving seeds and has been involved with the development & coordination of a number of seed saving related programs including Just Food's Regional Seed Project & the Ottawa Seed Library.
Christine Burton, Administration 
Christine was born and raised in Ottawa and is a graduate from the University of Ottawa's Human Rights and Conflict Studies program. Since graduating she has continued learning through the Canadian Institute of Conflict Resolution's Third Party Neutral mediation program, and has worked in a variety of settings in the administration field with other non-profits and in the public service. During her degree she became passionate about studying and learning about the role of our environment, food systems, and sustainability and it's importance in our world today. She is very excited to be starting a new journey with Just Food and have the opportunity to learn and grow in this field.